If you noticed smoke, sirens or emergency vehicles at Penticton Airport Thursday morning, don't be alarmed. Emergency personnel took part in a drill which involved simulating a plane crash on the north end of the runway.
Members of the Penticton Fire Department, RCMP and BC Ambulance responded to the scene, in which firefighters hosed down the smoking "aircraft" (actually a tour bus). Air Cadets and civilians emerged from the "plane" as injured passengers, to be treated by paramedics.
If this situation required an evacuation order or alert, Penticton residents would receive emergency text message notifications. Sign up today to enter your cell phone number to receive text message notifications during an emergency.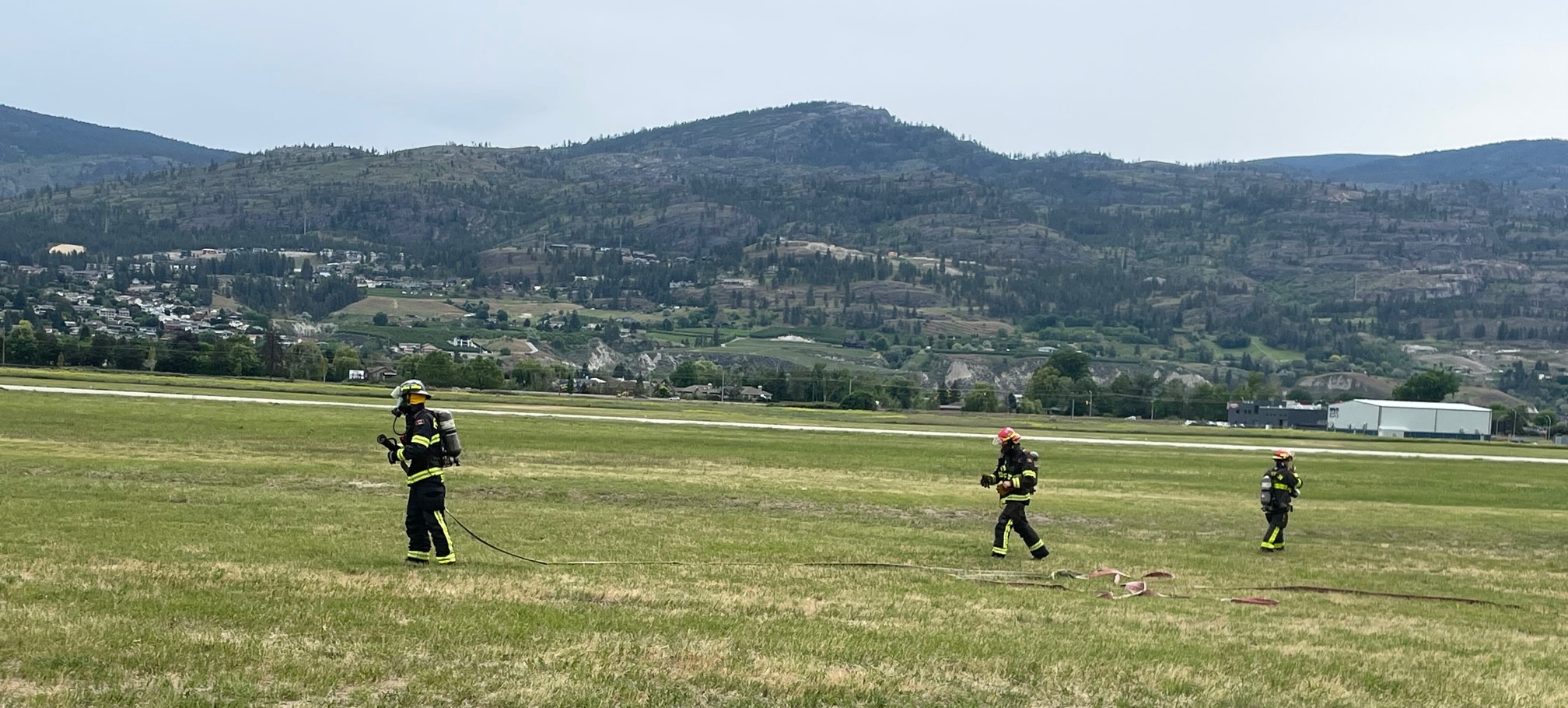 Follow YYF on social media
Sign up for email news updates from Penticton Airport
How would you like to receive news updates involving YYF Penticton Airport straight to your email? Posts are created by the City of Penticton and you can unsubscribe at any time.